Help you with all those tasks you don't have time for.
Dumpster Rentals
The DUAL RAM hydraulic lift system is proven, time-tested, and has been considered the traditional dump trailer for many years. The two cylinders under the bed work simultaneously to elevate the bed. This is a power-up and power-down application.
Includes a tarp kit to secure loose materials for a safer transport.
Construction Services
If you already have an architect, drawings, and are ready to build, we're your construction team to get your project done.
With an unwavering focus on quality, we provide general construction, project management, estimating, and skilled craftsmanship to exceed expectations on every job. 

Tree & Debris Removal
We can remove trees of all shapes and sizes. We also can remove construction debris, yard debris, or demolition debris from any property. 
If you are looking for someone to count on, you can count on us to do the job right.

Landscaping
Landscaping your property has the biggest bang for your buck. A well-manicured yard makes your property more valuable. 
Landscaping can include hardscape (rocks, ponds, and waterfalls), as well as soft scaping with trees and plants. 
Roll-off dumpster alternative
The heavy Tubing Top rails, 8 Inch channel tongues, thicker floors, and stronger hydraulics are just a few of the reasons we lift what they can't, is not just a saying it is a FACT at Topshelf Trailers.
Our 12,000-pound hydraulic jack option on all tagalong or bumper pull dump trailers. This has to be one of the best trailer options we have ever come across. The jack works off the same pump and battery system as the main dump bed and will lift the trailer off the truck whether the trailer is loaded or empty.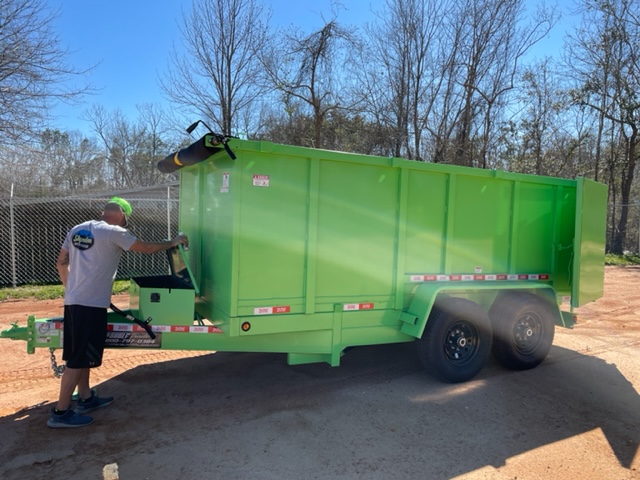 Construction Services & Landscaping
We Focus on the Needs of Our Clients & Deliver Construction Services. We Construct, Expand or Renovate Virtually Any Building.